Initial setup
After installing HomeGenie Server, you can access the dashboard and the configuration pages by entering in your web browser the address of the computer where HG Server is installed: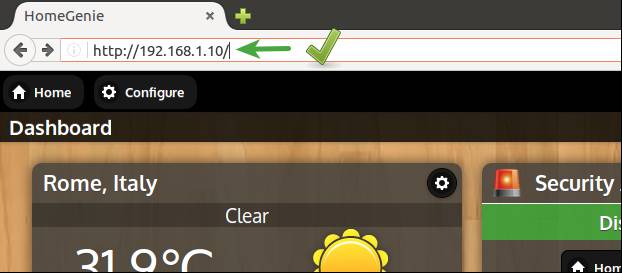 In the upper left corner of the user interface there are the main navigation buttons, homeHome and settingsConfigure, while in the bottom bar there are buttons to access functionality related to the current page.
Clicking the homeHome button will open the menu for accessing configured groups (eg. Dashboard, Living Room, Kitchen, etc..) with a brief status summary for each.
Clicking the settingsConfigure button will open the menu for accessing system configuration and administration pages.
The initial setup comes with a preset configuration consisting of some Widgets such as Weather, Alarm System, Energy Monitor, Thermostat and a couple of virtual sensors and lights. This preset configuration is a fully playable demo that can be useful to learn HomeGenie basics.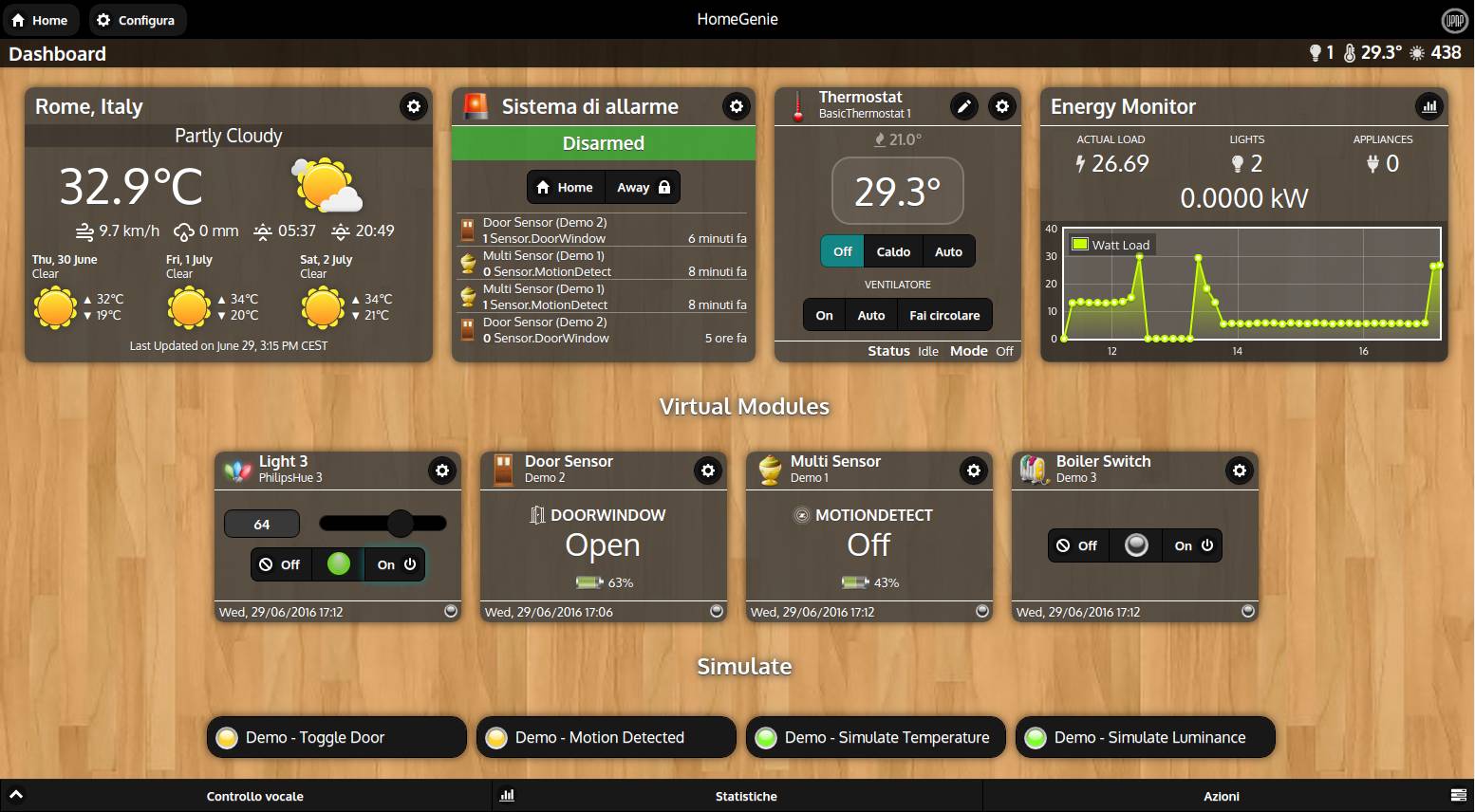 System settings
In order to integrate your smart devices in HomeGenie, enable the proper options in the buildSettings page. The picture below shows a typical setup which integrates both X10 and Z-Wave devices.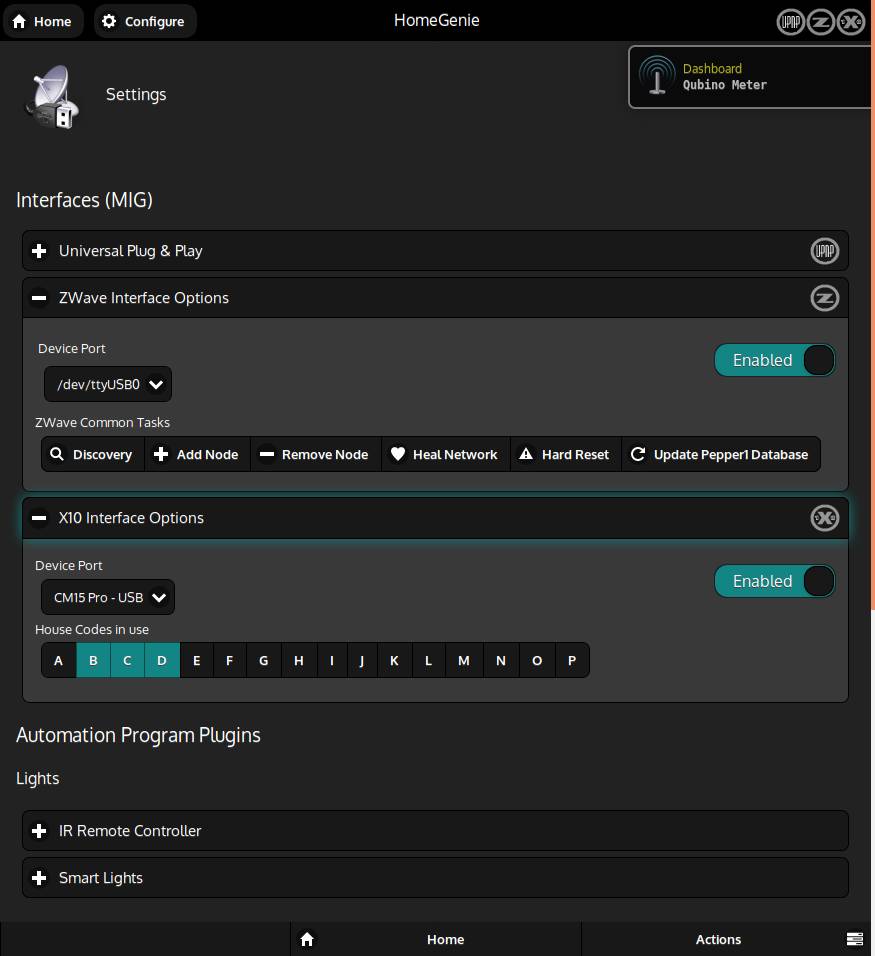 Installing additional drivers and features
If smart devices or features you are looking for are not listed in the settings page, open the Package Manager to search and install the missing features.