Controlling media servers and players
HomeGenie can be used as a control point for DLNA/UPnP devices such as:
Routers / Media Servers
Smart TVs / Media Players
UPnP switches and lights
Media servers and players in the network are automatically detected and can be added like other modules to control groups.
From there we can browse media files (pictures, music and videos) and play them to any media player/renderer in the local network. This can be done either from the web interface or the mobile client.
DLNA/UPnP commands can also be stored in a script with Record Macro functionality or manually by using UPnP API and then recalled within a scenario.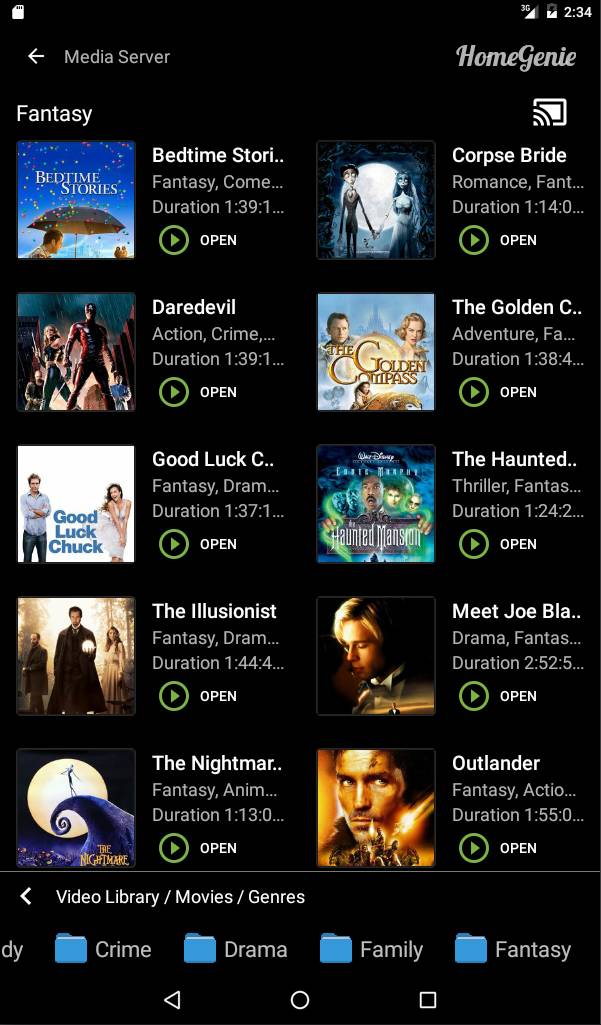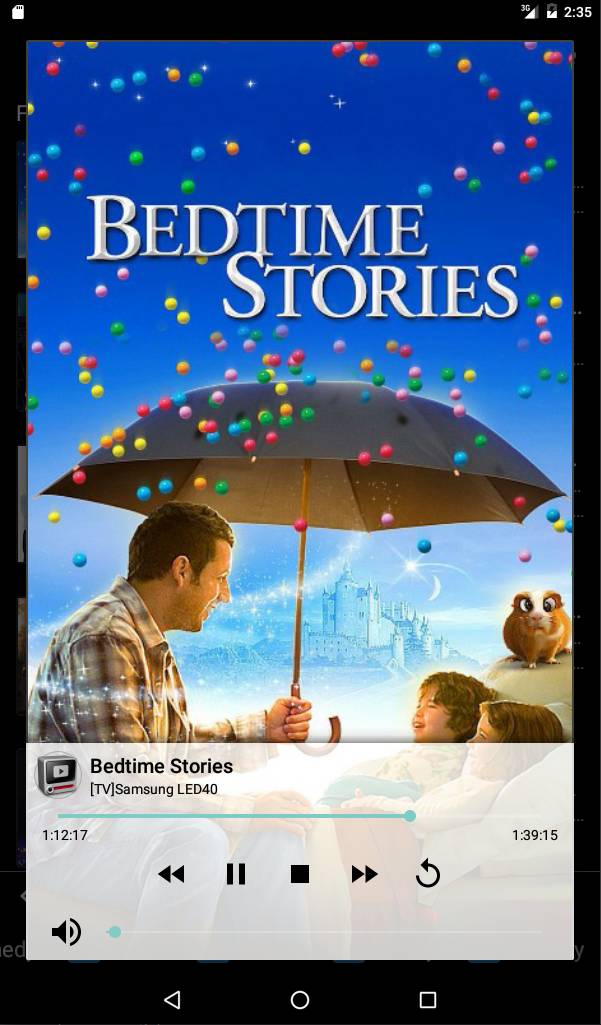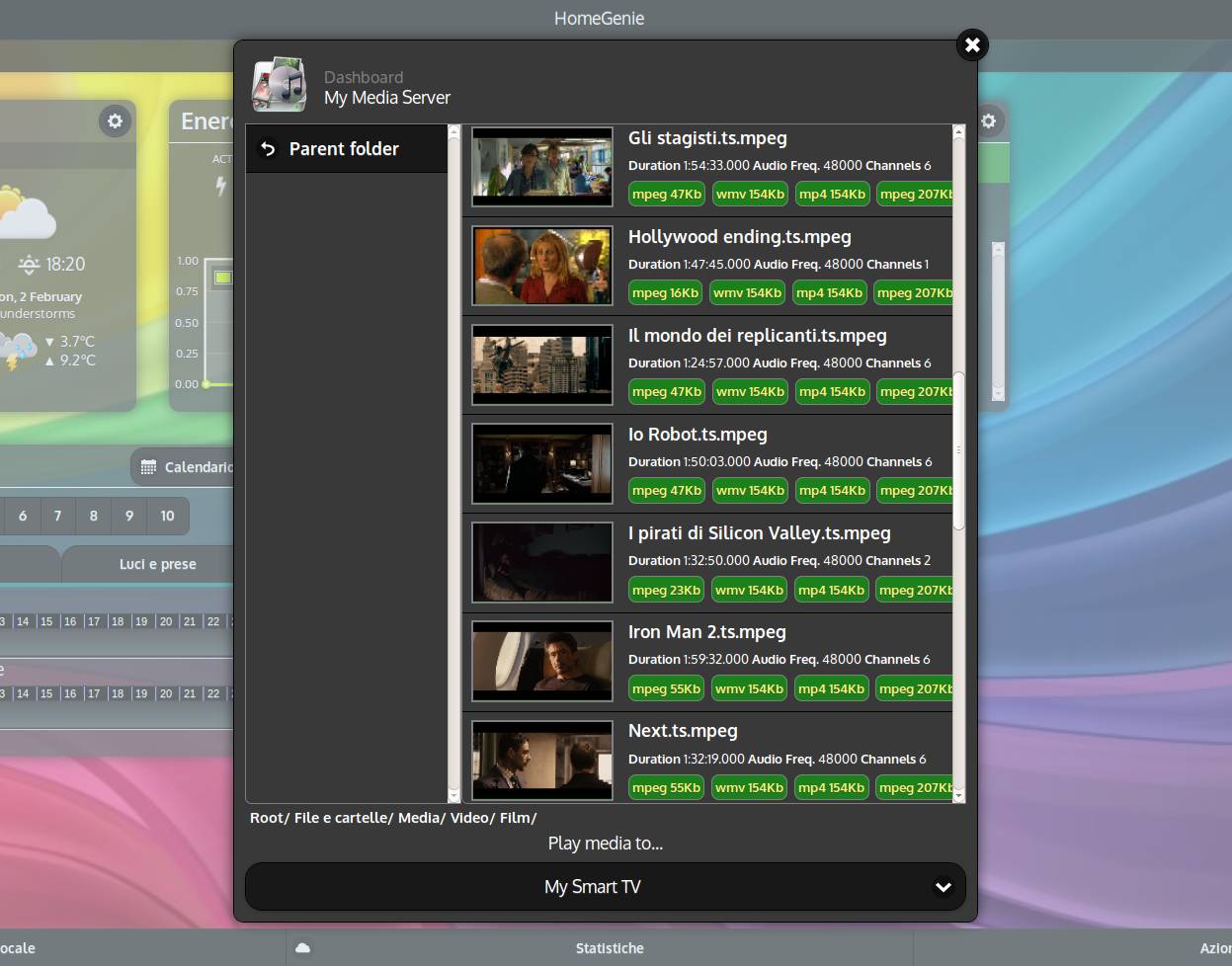 Above screenshots are showing DLNA controls from both HomeGenie Plus (Android) and HomeGenie Server (Web UI).